We design, manufacture and install beautiful joinery as unique as you are.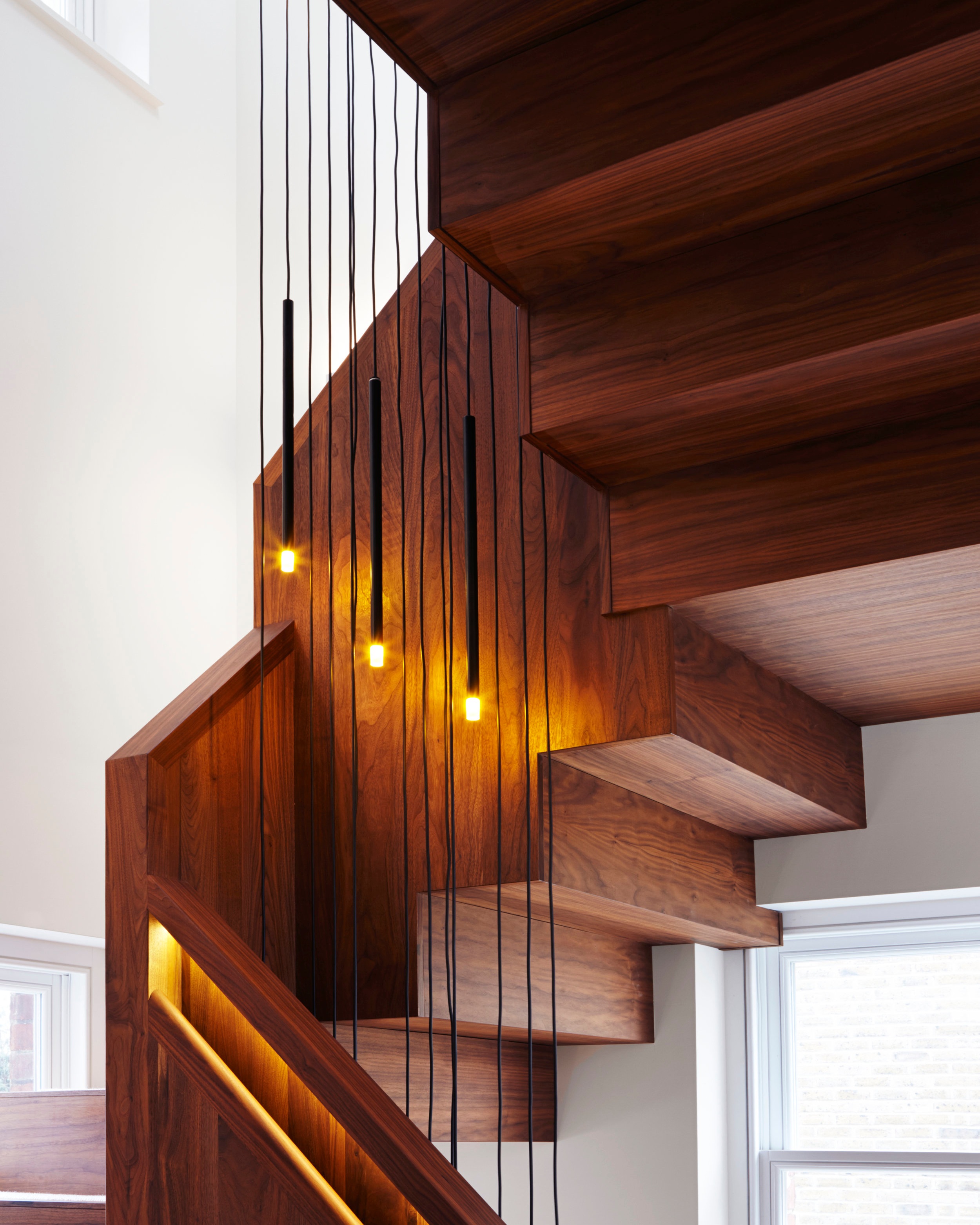 We design, manufacture and install beautiful, bespoke joinery & interiors for the most discerning clients. Our love for creativity, design and true craftsmanship is instilled in everything we do; from developing an initial concept, to hand-finishing a dovetail joint. We see every new commission as a unique opportunity to create something entirely new, offering a truly bespoke, concept-to-completion service, that is tailored to reflect the personality, lifestyle and unique characteristics of our clients.
Architect led, we understand the value of good design and are guided by an inherent desire to create spaces that empower and inspire the end user. We offer a sensitive and enthusiastic design approach, always looking to extract and uncover the unique opportunities within the brief, to create designs that are not only functional but also beautiful. Utilising the latest technologies and digital fabrication techniques, combined with traditional craftsmanship, we have the ability to deliver a service and product that exceeds the expectations of our clients.
As well as offering homeowners a fully bespoke concept-to-completion service, we provide architects, designers & construction professionals the enhanced ability to take their ideas from concept into reality. It's through our understanding of the role of the architect that we serve to alleviate coordination & procurement pressures with the delivery of our products & projects.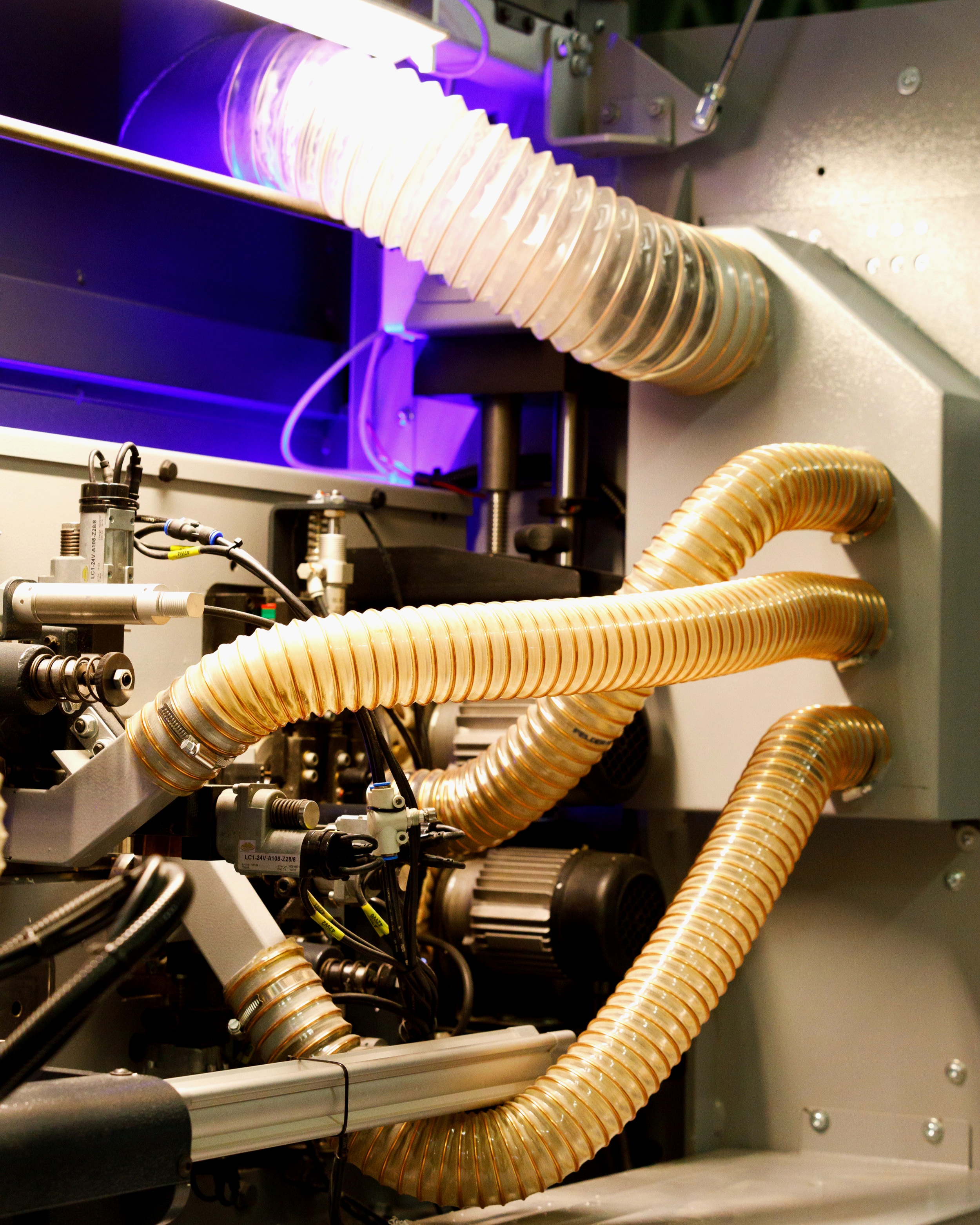 Our streamlined and fully integrated design, fabrication and installation service, enables us to work across a range of scales with current contracts ranging from £25,000 up to £500,000. We fabricate these in our 5000sqft workshop in South East London, equipped with the latest machinery & digital fabrication capabilities. Our skilled team of bench joiners, cabinet makers and craftsmen ensure every commission and item of joinery is made with precision and care. We can work with a variety of materials and can also procure specialist services through our established collaborative partnerships, including metal workers, stone masons and upholsterers.
Our core values.
Family run & owned - We listen to & care about our employees, service, product & clients - always.
Attention to detail & desire for perfection.
Design, digital fabrication & traditional craftsmanship, all in house.
Rob Streather
Managing Director
Since leaving university in 2012 as a qualified Architect, Rob has gained extensive experience in the construction industry working in high-end residential & commercial sectors. This experience has been invaluable to the founding, success and continuing development of Shape.
A perfectionist, Rob is always striving to make company wide improvements and efficiencies, whether this is to our operating systems, products and services, or our client and employee satisfaction & culture. He's highly motivated, hard working, a problem solver and forever dedicated to fulfilling a brief and exceeding the expectations of our clients. His inherent thirst for knowledge and keen interest in new products, finishes and technologies is a key driver in Shape's progression.
Understanding the benefit of teamwork, he's continually looking to build new partnerships & relationships with like minded and complementary companies, as well as strengthening and developing existing ones. Outside of the office, he's a keen sportsman, cook and all round nice chap!
Rich Streather
Director & Workshop Manager.
Rich is The Maker. Fresh out of school, he started his working career in construction as a builder, which is where he found his true love and passion for working with wood to create beautiful joinery. His attention to detail, desire for perfection and work ethic are inevitably what has led to where he is today and in founding Shape with his brother Rob.
Rich oversees the production and fabrication at our 5000sq ft workshop, managing a team of skilled craftsmen & joiners through the various stages of a project. From initial drawing reviews to CNC operation, timber preparation, hand tooling and assembly, Rich is a true craftsman with raw talent. He excels in everything he lays his hands to, whether this is crafting his own beautiful guitars or demonstrating his wizardry on the machines. This combination of digital fabrication techniques with his skills as a maker are hard to match and give Shape's joinery 'the edge' over other joinery companies.
Outside of solving the design & fabrication challenges that are thrown at the workshop team, Rich enjoys spending time outdoors, cycling, playing golf and snowboarding. He's also a keen musician and proclaimed petrol head.
Emma Kemp
Designer and Marketing Assistant
Recently graduated from Newcastle University, Emma handles all of Shape's marketing from social media through to brand development. She dovetails this with the development of the concept designs on CAD and Photoshop for each project. Since starting at Shape, she is most proud of designing & building the company website and enjoys meeting clients and new business partners.
Outside of the office, she enjoys running and skiing (and the odd night out), or watching Ru Paul's Drag Race with her cat, Popcorn. One day, she hopes to see the rainbow mountains in Peru.
Sonny Upton
Cabinet Maker & CNC Technician
Sonny is part of our skilled workshop team, where he carefully makes the bespoke joinery for each project, including doors, cabinets, solid components, and everything in-between. He's responsible for the safe operation of our CNC machines, ensuring everything is cut with the utmost accuracy and precision. At Shape, he too enjoys solving problems and overcoming the challenges that come with any bespoke project and loves the opportunity to work with new and interesting materials and processes.
At home, he enjoys spending time outdoors either skateboarding or walking his dog, Marshall.
Eoghan Ó Broin
Technical Designer & Project Manager
A jack-of-all-trades in the office, Eoghan can turn his hand to solving any problem that comes his way. He is an expert in modelling and drawing in AutoCAD, Solidworks and Alphacam, as well as ensuring every project runs smoothly and all joinery items, materials and fixtures & fittings required are in the workshop or on site ahead of time. He also manages budgeting, site surveying and client liaising throughout the process.
Whilst at Shape, he has most enjoyed working on our projects for Clerkenwell Design week, and outside of work, you can catch him at the gigs that no one else knows about.
Daniel Topping
Designer
Professional tea-drinker Dan is a technical wizard. Day-to-day, he project manages, on-site and in the office, liaising with the client, site team, Architect, and contractors to ensure the smooth running of each installation. In the office, he flexes his creative muscles by intricately modelling each aspect of every piece of joinery on Solidworks.
He is currently campaigning alongside Emma for a Shape office dog, is a little obsessed with spag bol, and wishes he could wake up tomorrow and be in South America hiking the Inca trail.
David Hayler
Cabinet Maker
Dave brings humour and expertise to every project that he works on. Around the workshop, he prepares and assembles cabinetry, sources and fits ironmongery & lighting, and assists the fitters on site. He enjoys the challenges that arise taking on the unique projects that Shape works on, his favourite being the beautifully crafted miniature door that we created for the Cheshire House, the whimsy and playfulness appealing to the child within!
When asked who he would like to swap places with for a day, he would either like to take the place of a man who owns a yacht in Costa Rica, or his own son Vinect, aged 3, who "has it made"!
Jonas Lundin Sund
Experienced Bench Joiner & Maker
Jonas is the most recent addition to the Shape team, joining the workshop in Summer 2019. He has a wealth of experience within the industry, and adds expertise and finesse to each piece of bespoke joinery that he completes. His expertise encompasses and blends both digital fabrication & traditional bench joinery, and he is predominantly tasked with transforming planks of timber into beautifully crafted pieces of furniture, including doors, cabinets, accessories, and anything in-between.
Hailing from Sweden, his favourite TV show (coincidentally) is Vikings, and when he isn't honing timber in the workshop, you can find him training in the gym, running or swimming (only if it's sunny of course!)
Hear from our past clients.