Building The Heart Of The Home: The Benefits Of A Bespoke Kitchen Designer
They say that the kitchen is the heart of the home and we happen to agree. It's the central hub that brings family and friends together for mealtimes, from breakfast to dinner or for a coffee and a catch up. We rely on our kitchens so much – for our essentials as well as our guilty pleasures, which is why it's so important to create a space that you feel comfortable in and that reflects who you are. Have you ever considered a bespoke kitchen designer like Shape London?
The Benefits Of A Bespoke Kitchen Designer
There's not much to be said of simply picking your kitchen out of a catalogue when you could work with a bespoke kitchen designer to completely transform your space to reflect your personality, your needs and your lifestyle. Your kitchen wasn't meant to look like everyone else's – break free from the standard 600 wide modules and do things your own way.
Don't allow your ideas to be dulled by limitations. One of the best things about a custom-made kitchen is that the possibilities are wide open when it comes to the materials and finishing touches available to you. Choose from a vast selection of timbers, stones, ceramics, metals, fabrics and more to create a personalised palette that captures your character.
We're also known for our cutting-edge storage solutions and innovative design ideas. Even the smallest spaces can be made to feel open and inviting thanks to clever details like elegant glass screens and door-mounted spice racks, such as those found within The Midsummer Kitchen. But that isn't the only project of ours where we've found novel ways to maximise space and deliver on client specifications. Take The Lunar Kitchen, for example, where we incorporated a staircase overhead to take advantage of the available space within the challenging confines of a duplex flat. Or, how about The Lotus Kitchen, where we demonstrate why larder cabinets are a modern-day mainstay that we can tailor to your lifestyle and daily habits.
From the very first stages of concept development through to the finishing touches, our passionate team of craftsmen demonstrate a clear love of creativity and always find new ways to exceed your expectations.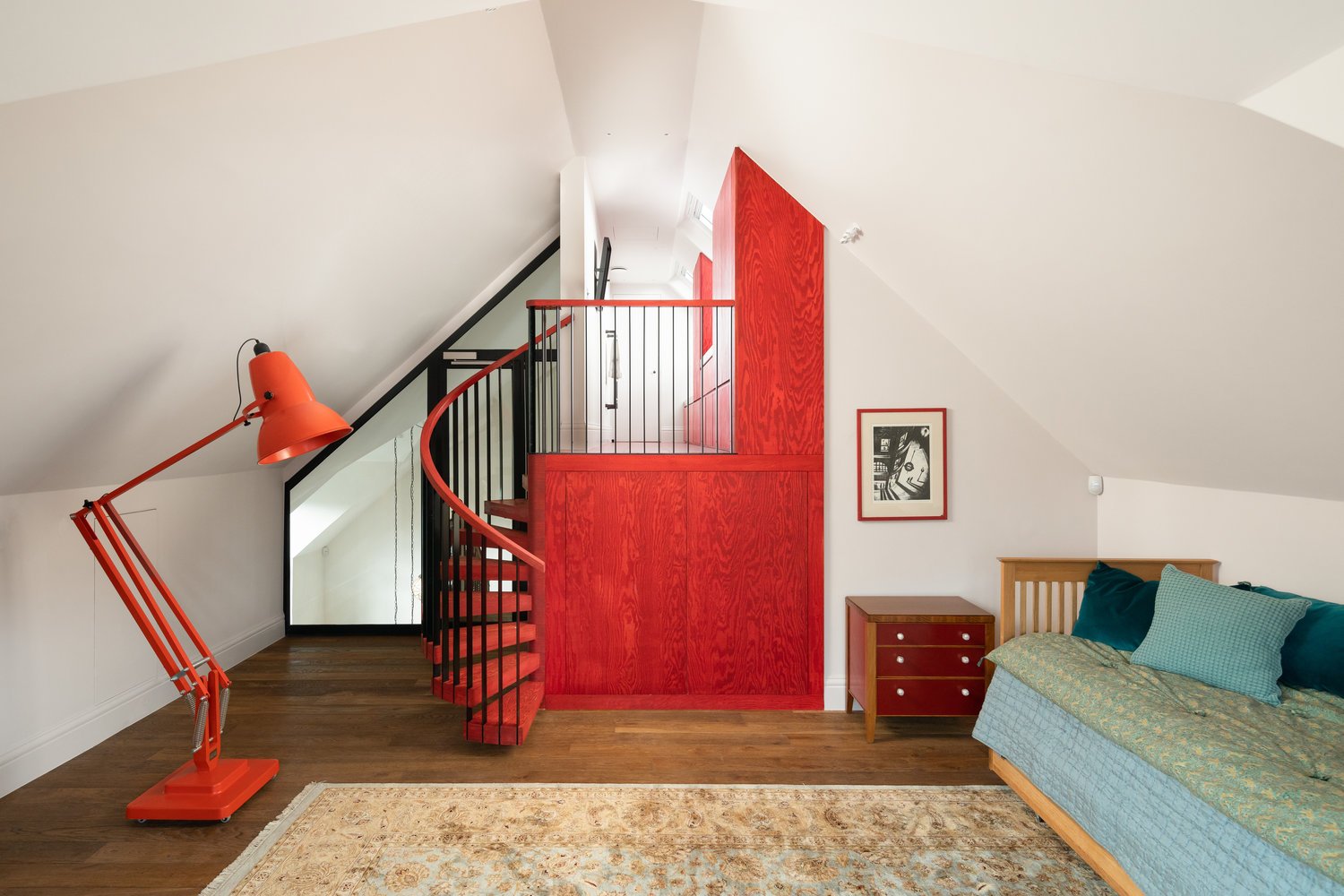 Award-Worthy Design
If you're still not convinced of our prowess as a bespoke kitchen designer, you don't have to simply take our word for it. We have recently been shortlisted for The International Design & Architecture Awards 2022 and we couldn't be more proud! We're shortlisted among an elite group of worldwide design and architecture pioneers. This nomination cements the pride and belief we've always had in the quality of the work we produce, not to mention the fact that it falls within a kitchen-based design category.
Voting is still open ahead of the ceremony in London this September, so please vote for us if you have a moment to spare. You can vote here – make sure you select category 12, "The Midsummer Kitchen by Shape London".
About Shape London
Where we come from and what matters most to us as a bespoke kitchen designer informs our approach to every Shape London project. We're a family-run and owned company that listens to and cares about our clients, products and services. Your desires and expectations constantly inform every aspect of the design process, all of which is carried out in-house. We strive for perfection in everything that we do, maintaining unrivalled attention to detail and keeping you in the loop at all times.
A personalised service like this is something that you simply don't get with an off-the-shelf kitchen. You no longer have to worry about waiting for touch-ups and repairs because we ensure that everything is done right and to the highest standard from the very beginning. Your kitchen will be specifically designed for your home and we like to think that the quality speaks for itself.
Shape London is known as more than just a bespoke kitchen designer. We manufacture and install custom joinery and interiors, creating something unique for both residential and commercial clients. Yours could be our next big project, so don't hesitate to get in touch by either calling 020 7252 1560 or emailing mail@shapelondon.co. Alternatively, fill out our online contact form here.